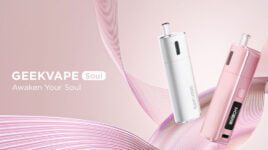 The Geekvape Soul Pod kit released to enhance vaping experience

The well-known Vape brand Geekvape has released their latest innovative product – the Geekvape Soul Pod Kit. Officially launched on November 15, this cutting-edge device is a sophisticated open-chamber vaping system. Featuring an ergonomic look and elegant design. The official price is $32.99.
Stunning Variety of Colors: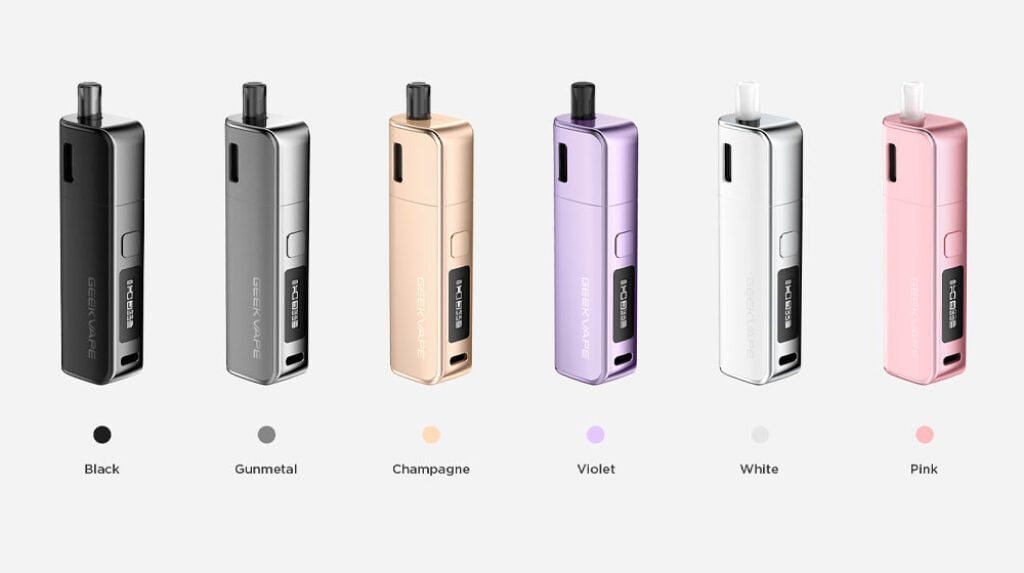 Geekvape Soul Pod Kit is available in six exquisite colors, providing users the freedom to express their personal style. The color options include GUNMETAL, PINK, BLACK, CHAMPAGNE, WHITE, and VIOLET.
Key Features of the Geekvape Soul Pod Kit:
Patented Leak-proof Design: Geekvape prioritizes a hassle-free experience with a patented leak-proof design, ensuring the device stays clean and maintenance is minimal.
0.69-inch Screen: Monitor your vaping sessions with ease using the 0.69-inch OLED screen, providing clear and concise information about your device.
Auto Draw & Button Activated: Whether you prefer auto-draw or button activation, the Geekvape Soul Pod Kit caters to your vaping style.
4ml E-juice Capacity: Enjoy extended vape sessions with a substantial 4ml e-liquid capacity, reducing the need for frequent refills.
1500mAh Battery: The powerful 1500mAh battery ensures outstanding endurance, keeping you vaping for longer periods without interruption.
Adjustable Power & Airflow: Tailor your vaping experience with adjustable power settings and airflow controls, allowing for a personalized and satisfying session.
Geekvape Soul Kit Parameters:
Size: (W)31.45mm*(L)21.5mm*(H)107.85mm
Power Output: 30W Max
Cartridge Capacity: 4.0ml
Coil Resistance: 0.6Ω/1.0Ω
Battery Capacity: 1500mAh
Charging Port: Type-C
Display: 0.69-inch Display
Overtime Protection: If the single smoking time exceeds 10±2s, the output will stop, and the timeout will prompt "10S-CUTOFF" for 2 seconds.
Short Circuit Protection: Atomizer resistance≤0.3Ω, output short circuit prompt "Cartridge Shorted" for 2 seconds.
What's Inside the Box:
1x Geekvape Soul Device (0.6Ω, pre-installed)
1x Spare Geekvape Soul Cartridge (1.0Ω)
1x USB Type-C Cable (0.2m)
User Manual & Warning Cards
Geekvape continues to be at the forefront of innovation, providing vaping enthusiasts with devices that combine style, performance, and ease of use. The Soul Pod Kit is a testament to Geekvape's commitment to delivering unparalleled vaping experiences.