Uwell has launched the innovative Uwell Caliburn Explorer Pod Kit, a vape product featuring dual coils and dual flavors! Let's explore the unique features and design of the Caliburn Explorer together.
Uwell's Caliburn series of vape products have always been popular among consumers, be it the Caliburn G3, Caliburn AZ3, or Caliburn A3S. They each have their own design language, but none has intrigued me as much as the Uwell Caliburn Explorer. First, let's take a look at the Uwell Caliburn Explorer Parameters.
Uwell Caliburn Explorer Parameters:
Materials: Cartridge – PCTG, Device – Aluminium Alloy
Dimensions: 128.1 mm * 26 mm * 14.6 mm
Net Weight: Approx. 55 g
E-liquid Capacity: 4 ml (2 ml for each cartridge)
Output Power: Maximum 32 W
Battery Capacity: 1000 mAh
Coil Specifications:
FeCrAl UN2 Meshed 0.8 Ω CALIBURN G Coil
FeCrAl UN2 Meshed 1.2 Ω CALIBURN G2 Coil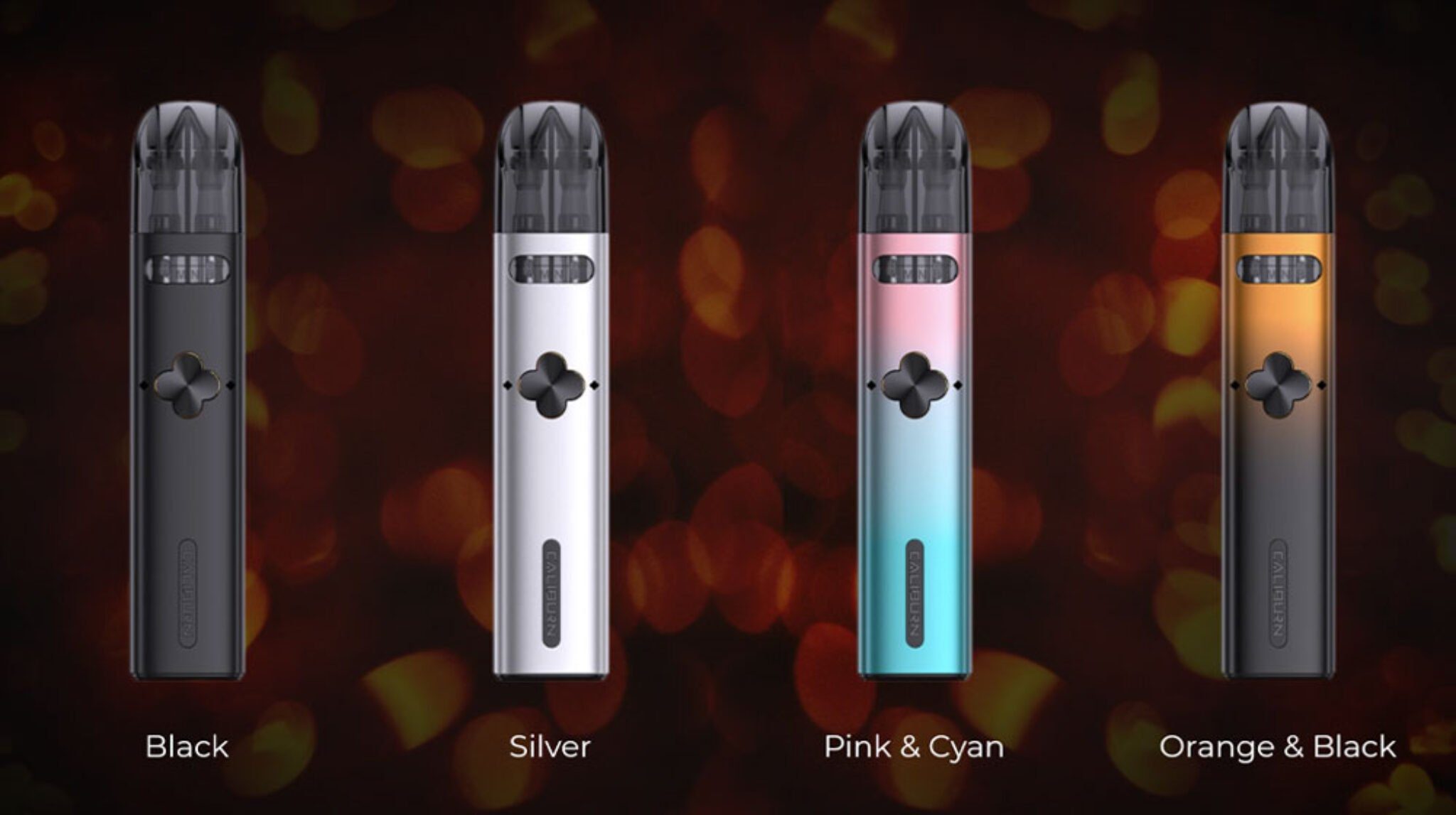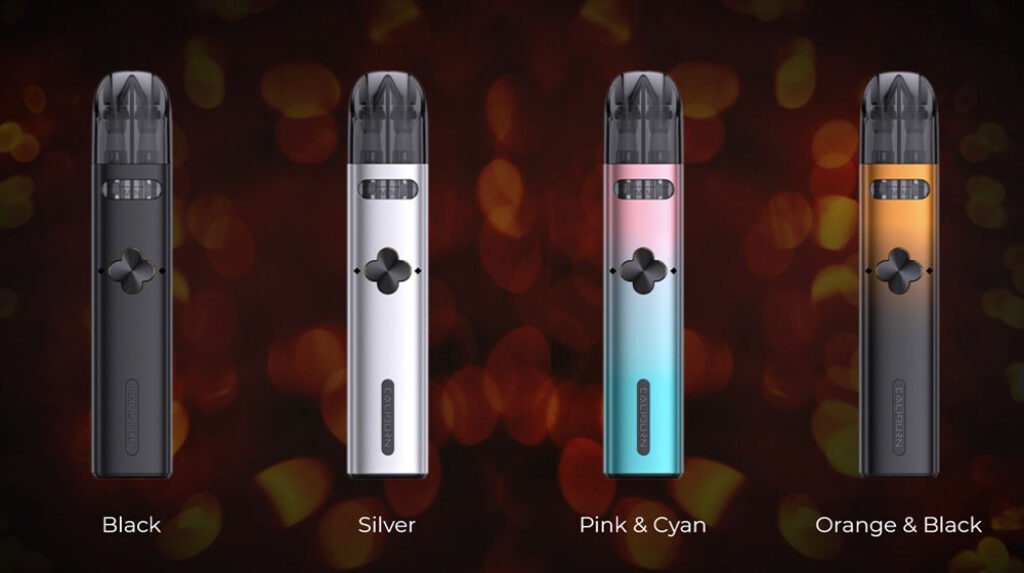 When I first held the Caliburn Explorer in my hand, the initial impression was that it's exquisite and feels very comfortable to hold. The four-leaf clover button design gives me the sense of a Van Cleef & Arpels four-leaf clover necklace. It's beautiful! The Caliburn Explorer pod seamlessly integrates PCTG material with a robust aluminum alloy device. This ensures its durability and stylish appearance, making it a device that can withstand the test of time.
The Caliburn Explorer is lightweight, weighing only around 55 grams, with dimensions of 128.1mm in length, 26mm in width, and 14.6mm in thickness. Now, what I want to highlight is its four-leaf clover button and dual coil design. The device houses two independent coils inside the pod. Each side of the pod is a separate section with its own e-liquid tank and coil. This feature allows you to mix and match different coils and e-liquids.
Each leaf of the four-leaf clover button represents a different function. Are you ready?
Try inserting different coils and e-liquids on each side. Of course, you can also use the same coil or e-liquid on both sides, depending on your preference.
The left button activates the left coil.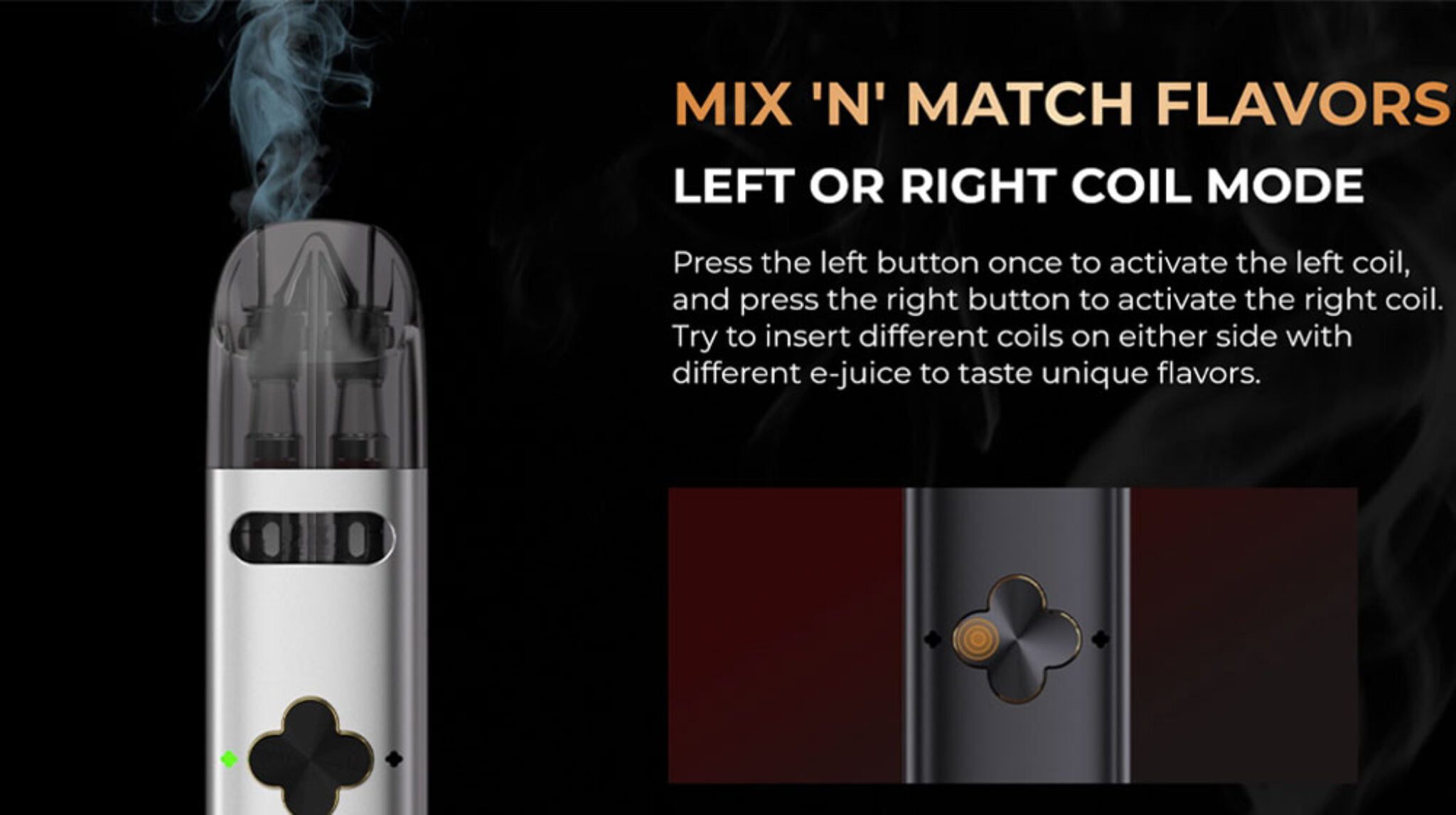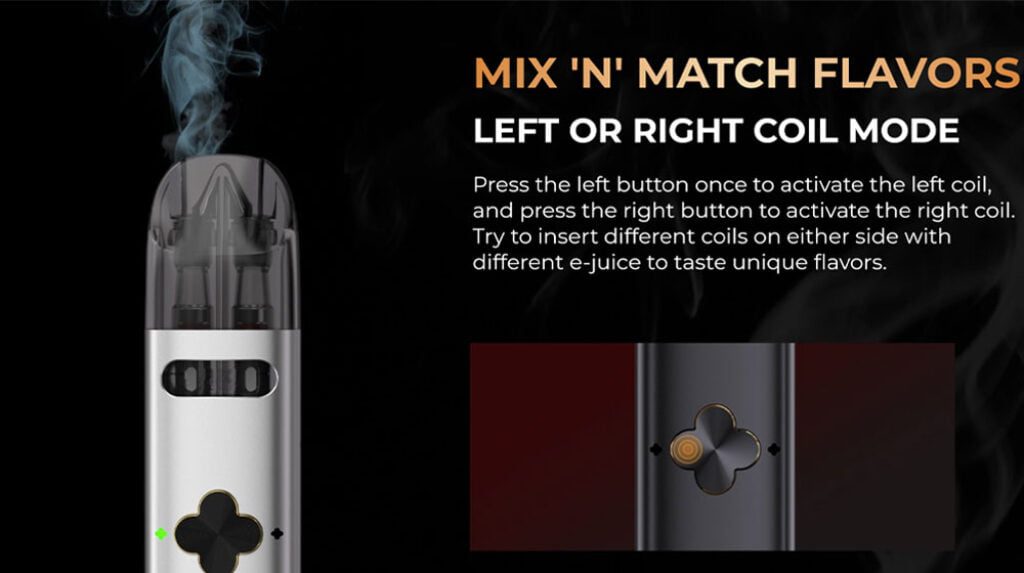 The right button activates the right coil.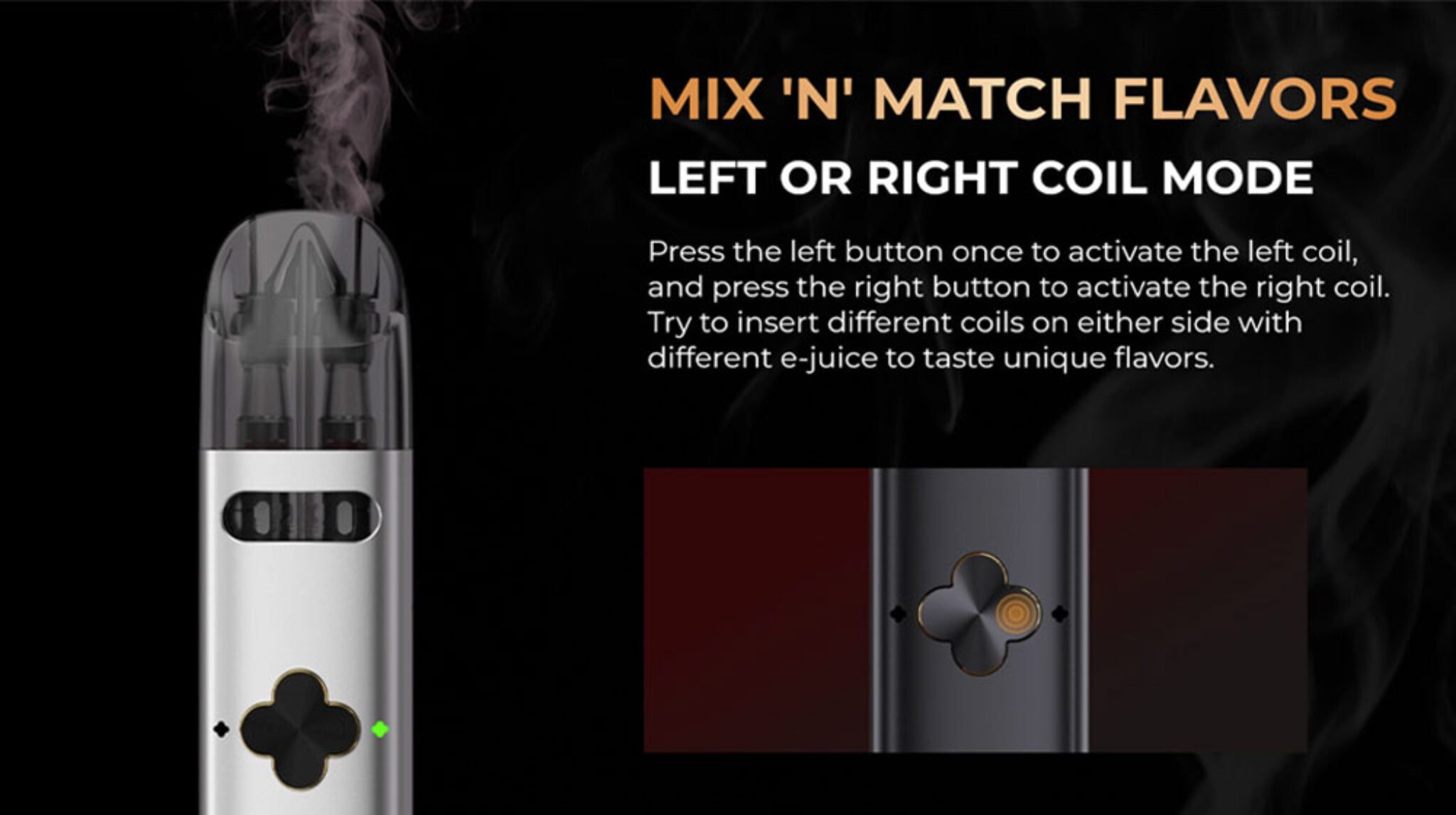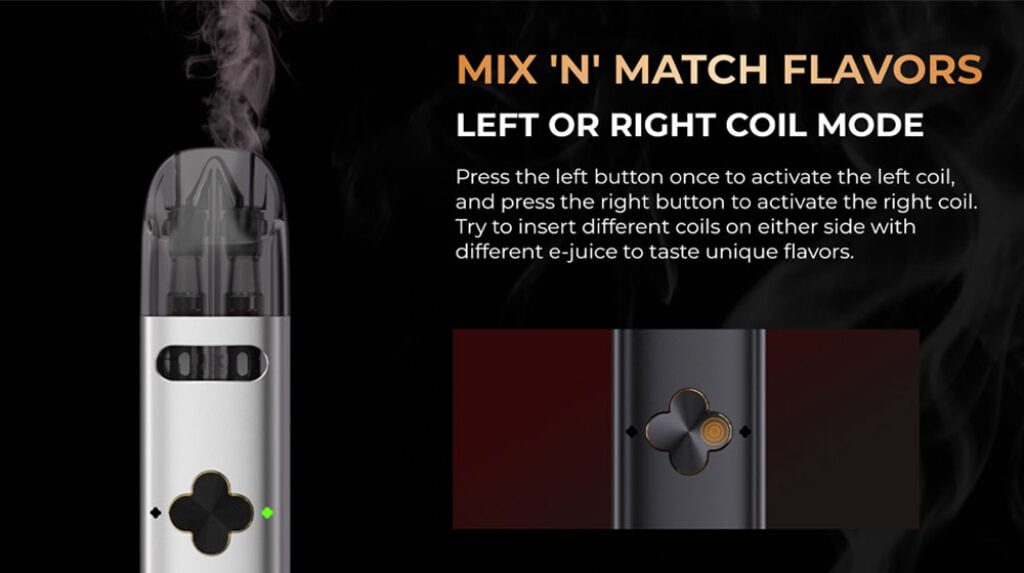 Press the up button once for dual-coil mode, allowing you to enjoy two flavors with each puff.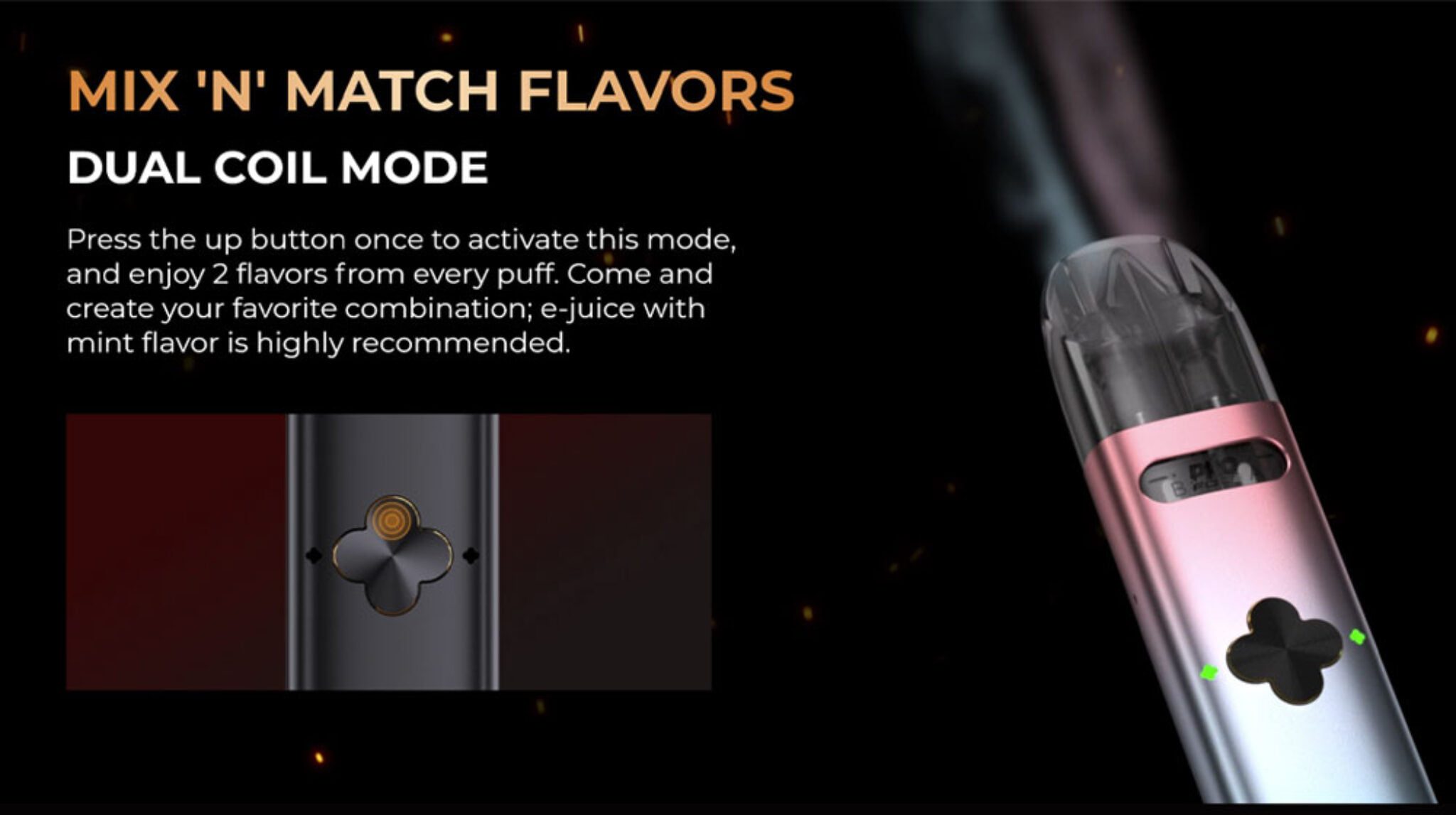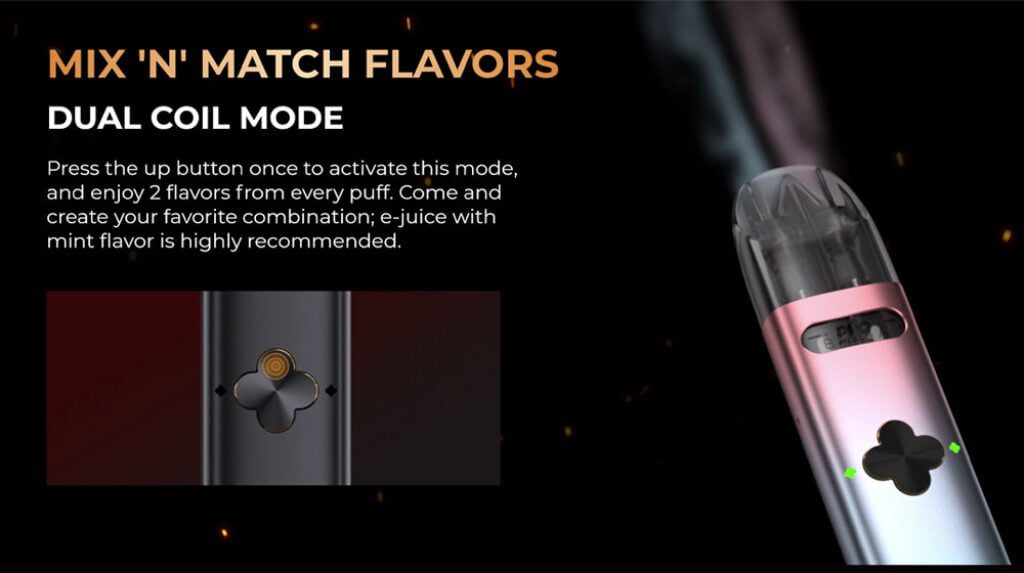 Press the down button once to activate the alternate mode, and the flavor will be switched automatically upon each puff while inserting different juice into either side.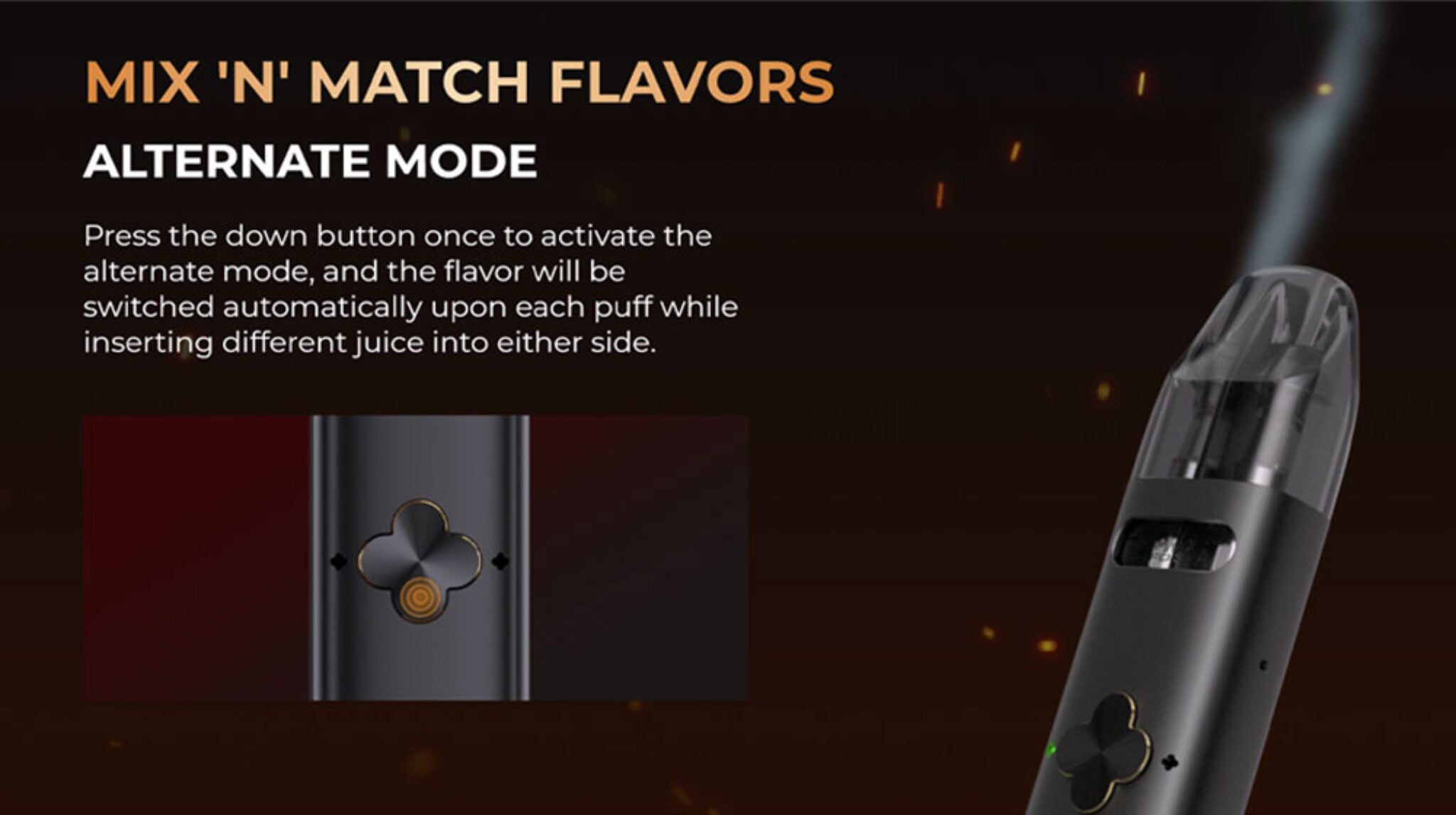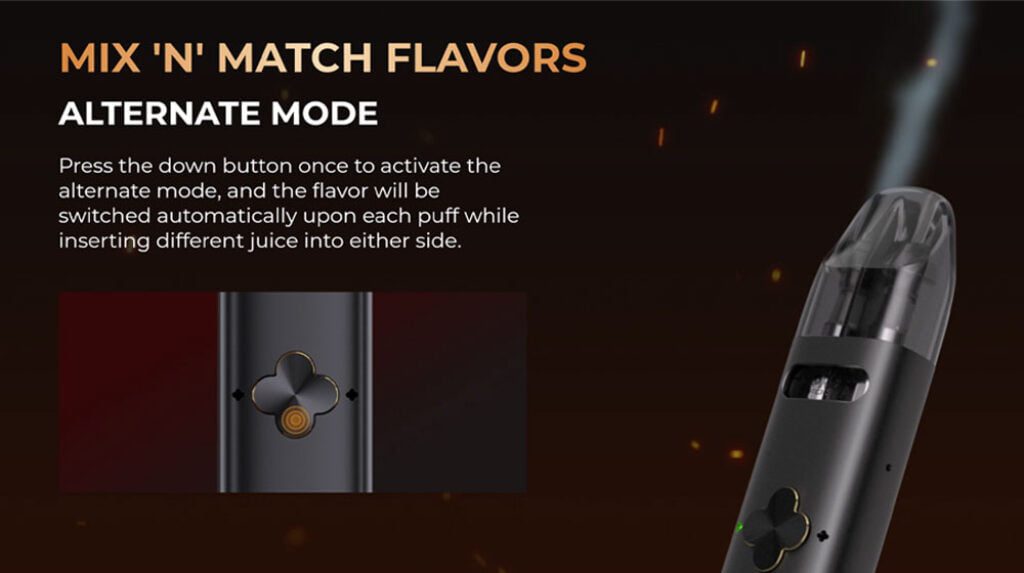 This indeed brings a different experience. Here, I want to emphasize that coil resistance affects the output. In dual-coil mode, the resistance will halve, meaning that if using two 0.8-ohm coils in dual-coil mode, the total resistance will be 0.4 ohms. Thus, the device will output a maximum of 32W.
Coil Compatibility: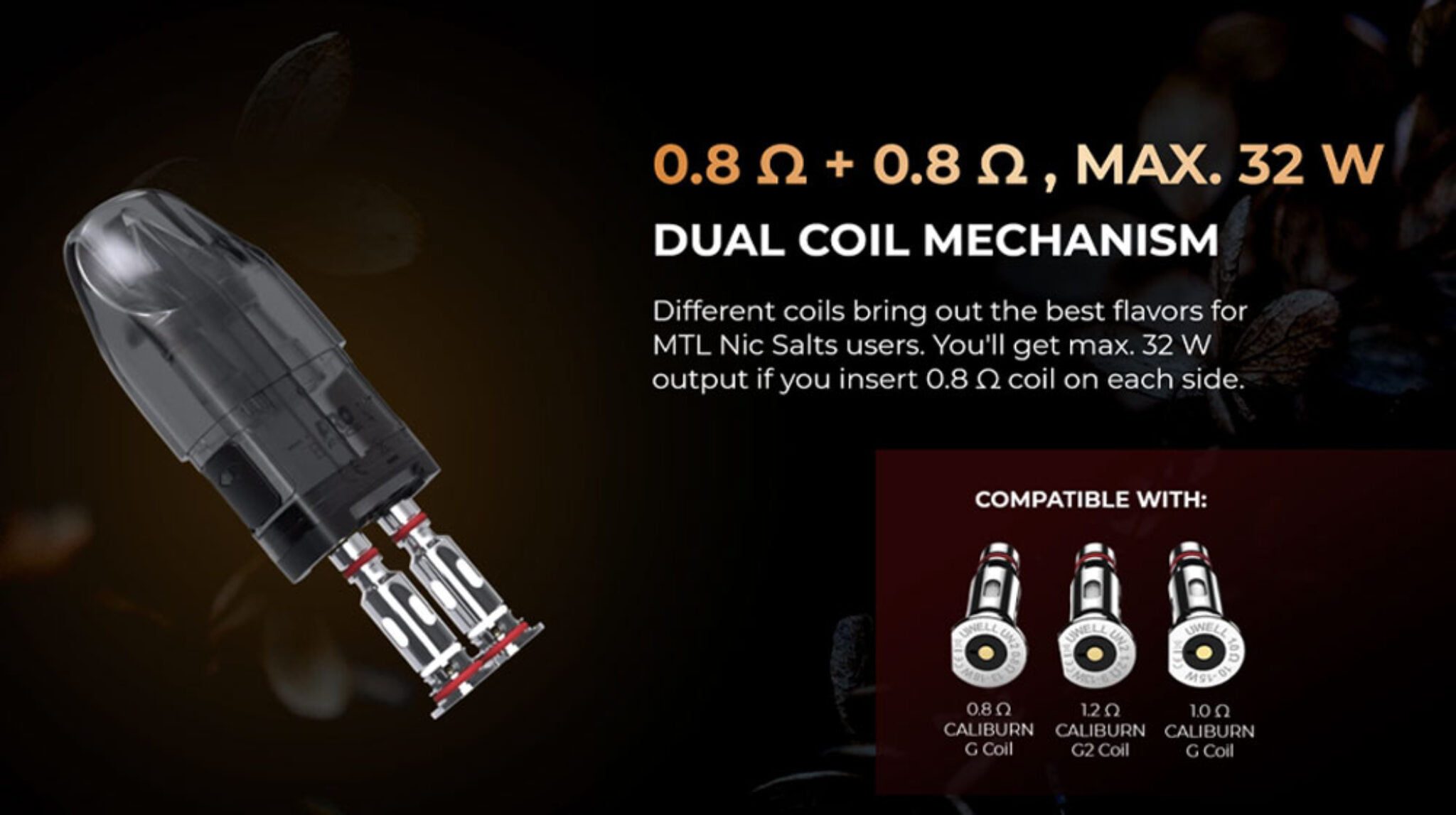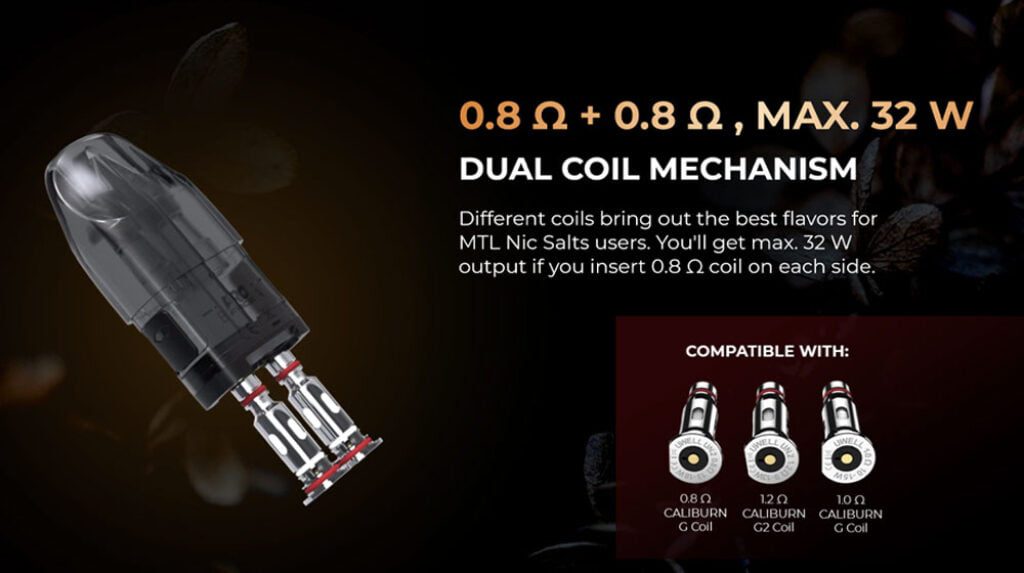 Let me also list its coil compatibility. It is compatible with a range of Caliburn G and G2 coils. Different coils bring unique flavors, making it a paradise for MTL Nic Salts users.
Whether you prefer 0.8Ω resistance coils or 1.2 or 1.0Ω resistance coils, the Caliburn Explorer caters to your flavor preferences. For the best results, it's recommended to equip various coil combinations to unleash the possibilities of flavor.
E-Liquid Capacity: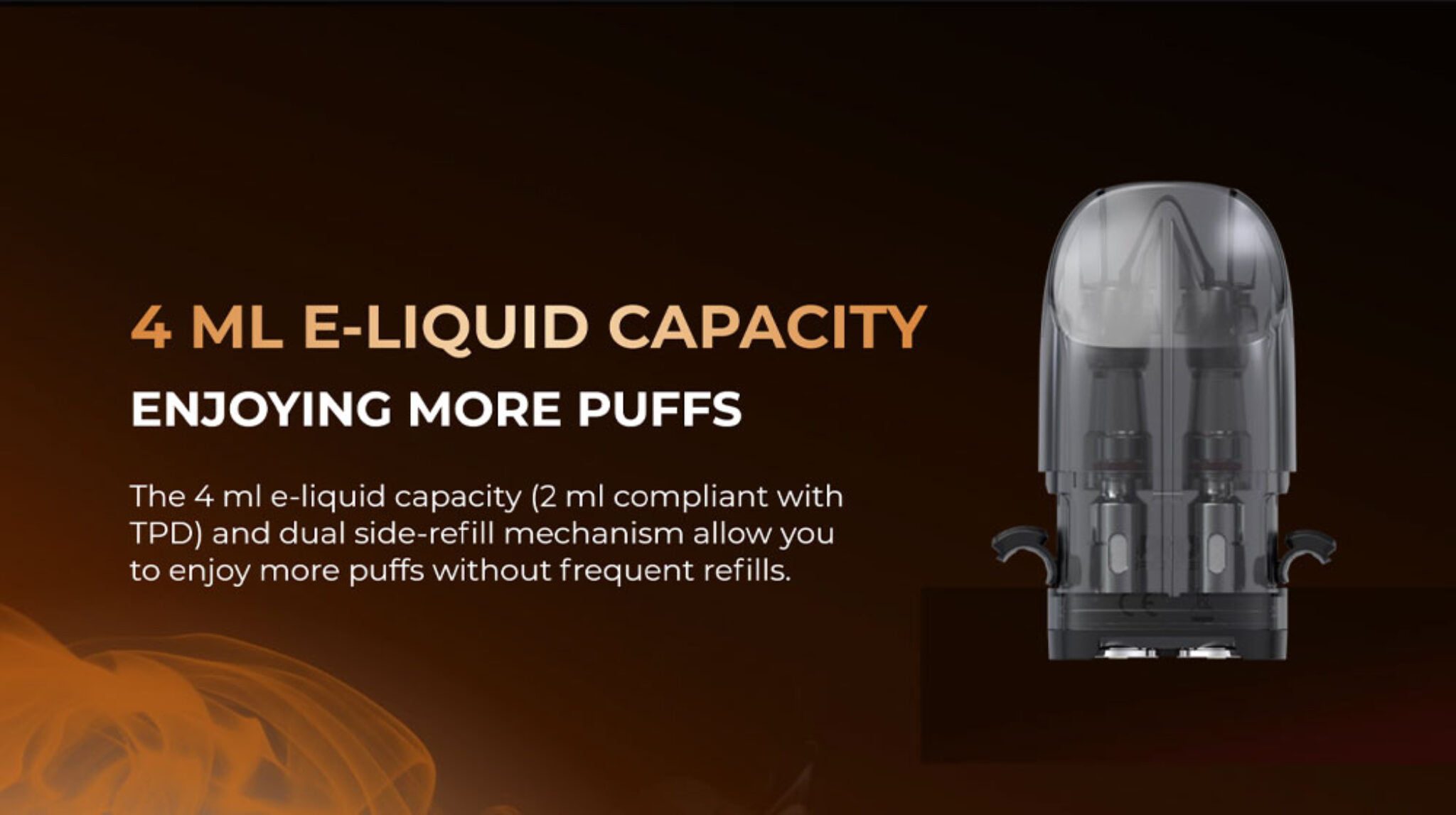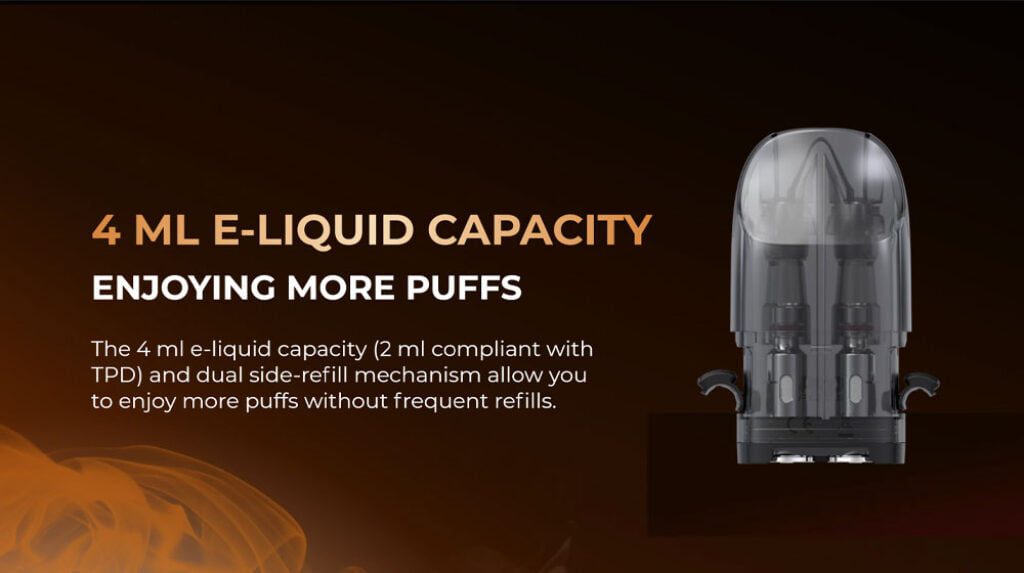 The Uwell Caliburn Explorer pod can hold 4ml of e-liquid, with 2ml on each side of the pod, supporting side filling. However, for the TPD version, it's not as generous. The total capacity mandated by TPD is only 2ml—so each side has a 1ml capacity.
Battery Life and Charging:
The versatile coil compatibility of the Caliburn Explorer can provide you with the joy of exploring various e-liquid flavors, but its power supply is equally crucial. The Caliburn Explorer stands out with a 1000mAh battery capacity. This large-capacity battery ensures quick charging and longer-lasting vaporization effects. You can enjoy a whole day of vaping experience without constantly recharging, continuously exploring flavors. The 2A fast charging feature also ensures quick charging.
The suggested retail price of the Uwell Caliburn Explorer is approximately $34, which is indeed higher compared to the Caliburn G3, priced at about $21. However, the Caliburn Explorer, with its array of advanced features, proves that its slightly higher cost is reasonable. Of course, if you follow the Vape Deals section on our website, you may find more vape discounts.
Uwell Caliburn Explorer Package List
1 × CALIBURN EXPLORER Device
1 × CALIBURN EXPLORER Empty Cartridge
1 × Meshed 0.8 Ω CALIBURN G Coil (pre-installed)
1 × Meshed 1.2 Ω CALIBURN G2 Coil (pre-installed)
1 × Meshed 0.8 Ω CALIBURN G Coil (spare)
1 × Meshed 1.2 Ω CALIBURN G2 Coil (spare)
1 × Type-C Charging Cable
1 × User Manual
Final Verdict:
The Uwell Caliburn Explorer is an excellent innovative device that offers an outstanding vaping experience. It features a stylish design, a powerful dual-coil mechanism (bringing two different flavors), and excellent battery life and charging speed. If you're someone who likes to try different things, I highly recommend purchasing and trying it out.