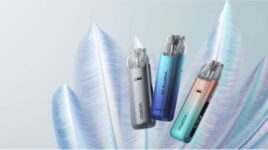 VOOPOO launches Voopoo Vmate Pro Pod system kit: a powerful and portable entry-level vape
VOOPOO, a well-known brand in the Vape industry, has launched its latest product, VOOPOO Vmate Pro Kit. This new product of the VOOPOO Vmate product line was released today, November 21, and may not be available until mid-December. The Vmate Pro combines cutting-edge technology with stylish design, promising to provide a powerful portable Vape experience.
Elegant Design in Eight Stunning Colors: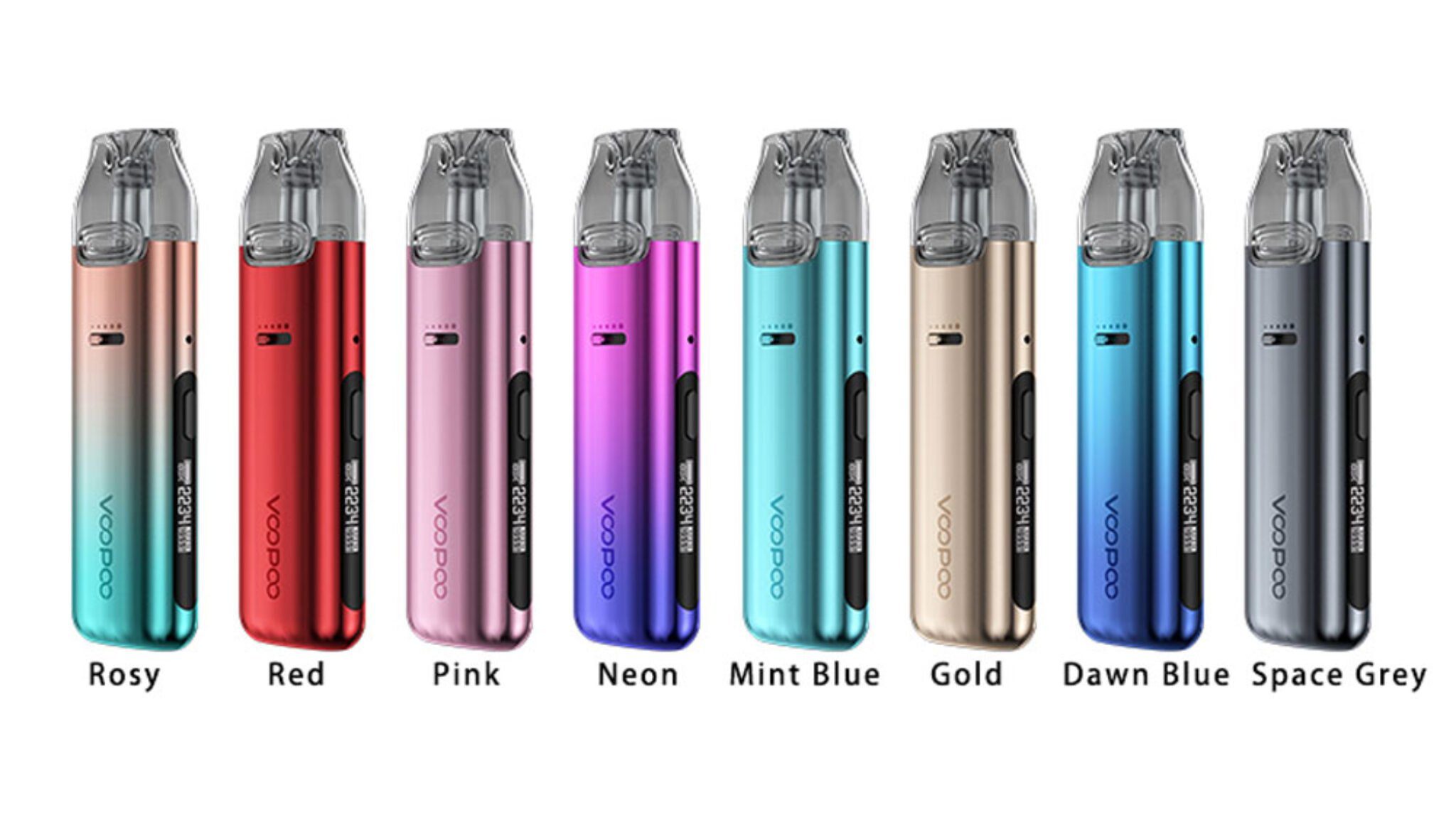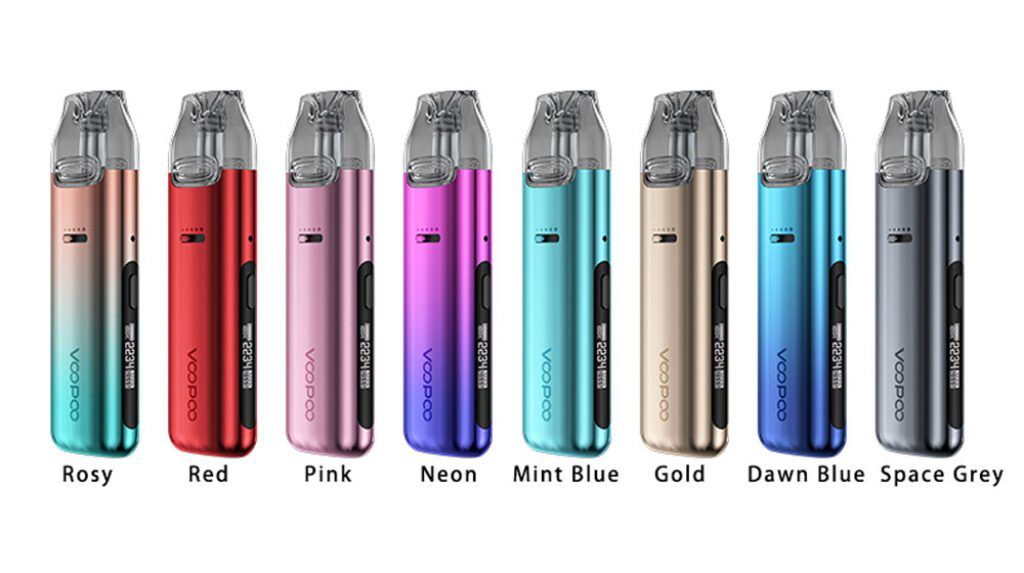 The Vmate Pro Kit comes in a stunning array of eight colors: Space Gray, Red, Pink, Mint Blue, Gold, Rosy, Dawn Blue, and Neon. Priced at an affordable $29.99, the Vmate Pro Kit offers both style and substance for vaping enthusiasts.
Powerful Performance in a Compact Design:
Powered by a built-in 900mAh battery, the Vmate Pro Kit delivers a maximum output of 25W, ensuring a long-lasting and satisfying vaping experience. The inclusion of Type-C charging further adds to the convenience, making sure users can quickly and efficiently recharge their device. The compact and lightweight design of the kit makes it easy to carry and handle.
Vmate Cartridge V2 for Enhanced Flavor:
The Vmate Pro Kit features the Vmate Cartridge V2, equipped with 0.7Ω/1.2Ω coil resistance and a generous 3ml capacity. The easy side-filling system simplifies the refilling process, ensuring a hassle-free experience for users. The stepless adjustable airflow allows vapers to personalize their vaping, providing a fresh and smooth taste.
Smart Features for Safer Operation:
With a 0.69" OLED display, the Vmate Pro Kit keeps users informed about essential vaping data. The smart childproof lock adds an extra layer of safety to the kit, ensuring secure and worry-free operation.
Key Features of the VOOPOO Vmate Pro Kit:
Vmate Cartridge V2: 0.7Ω/1.2Ω included, 3ml capacity, easy side-filling system
Stepless Airflow Control: Personalize your vaping experience
Battery: Built-in 900mAh, 25W max, Type-C charging
Display: 0.69" OLED display
Safety Features: Smart childproof lock
Compact Design: Small, light, compact, and powerful
VOOPOO Vmate Pro Kit Parameters:
Product Size: 97.2*28.5*14.9mm
Battery Capacity: Built-in 900mAh battery
Battery Charging: Type-C 5V/2A
Output Power: 5-25W
Interaction: 0.69" OLED display
Resistance: 0.15Ω-3.0Ω
Capacity: 3ml
Filling: Side filling
Cartridge Included: Vmate Cartridge V2 0.7Ω/1.2Ω
Material: Aluminum, Silicone, PCTG
In The Box:
1* Vmate Pro Device
1* Vmate Cartridge V2 3ml 0.7Ω
1* Vmate Cartridge V2 3ml 1.2Ω
1* Type-C Cable
1* User Manual
The new VOOPOO Vmate Pro Kit has just been released. If you are more concerned about the price, you may consider the following three products: VooPoo VMATE E 20W Pod Kit, VooPoo VMATE Infinity Edition 17W Pod Kit and Voopoo V.THRU Pro 25W Pod Kit. These three products are all It is a good choice and the price is more favorable. All compatible with Voopoo VMATE V2 Pod Cartridge.