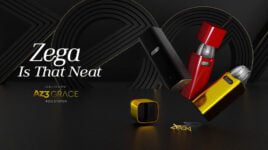 Uwell Launches CALIBURN AZ3 Grace, a New ZEGA Form Factor Device with Bi-Directional Magnetic Cap
Uwell, a leading manufacturer of vaping devices and accessories, has announced the release of its latest product, the Uwell CALIBURN AZ3 Grace. This device is a new addition to the ZEGA form factor series, which features a sleek and ergonomic design that fits comfortably in the hand. The CALIBURN AZ3 Grace also comes with a bi-directional magnetic cap that protects the mouthpiece from dust and debris, and can be attached to the bottom of the device while vaping.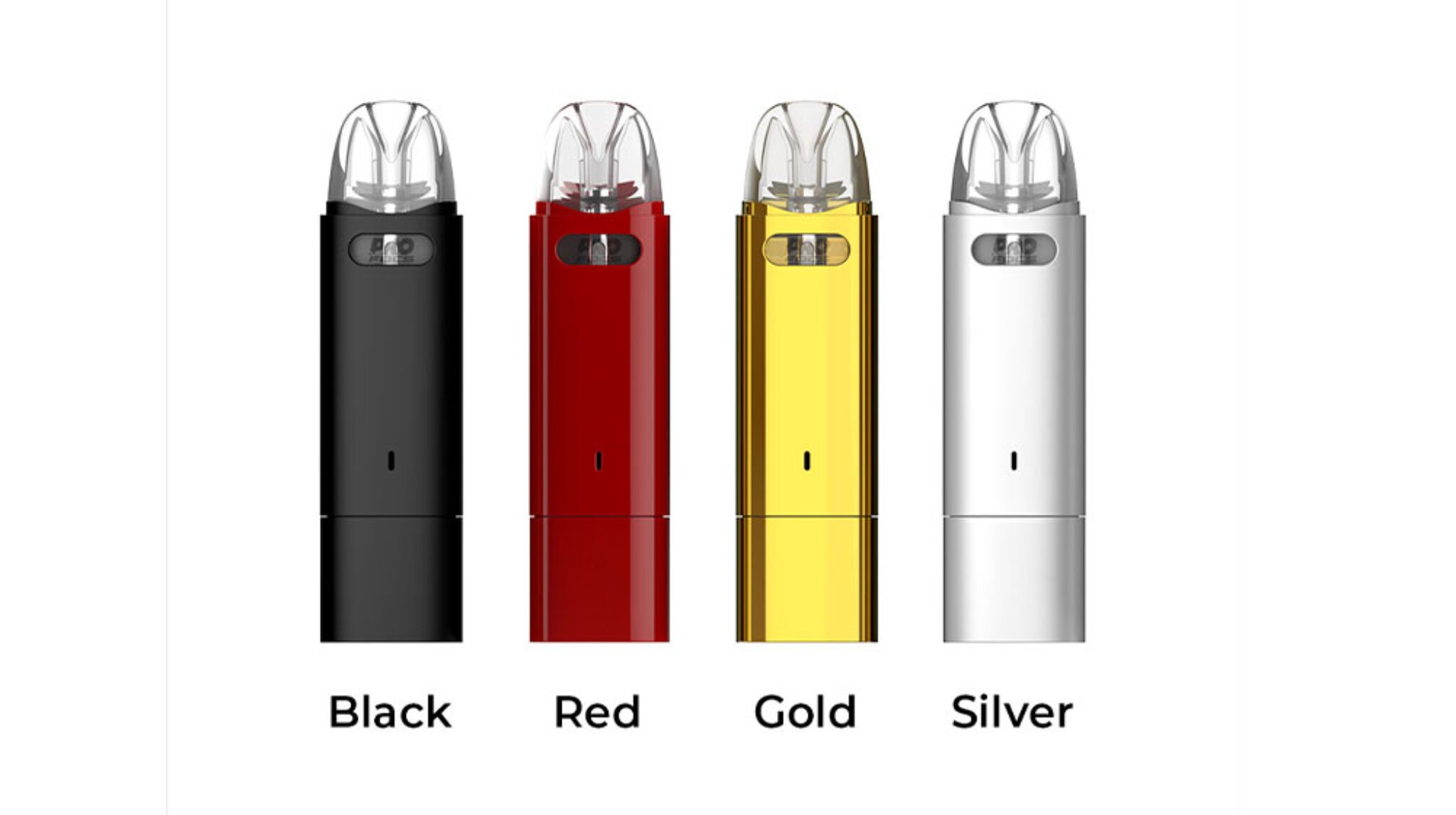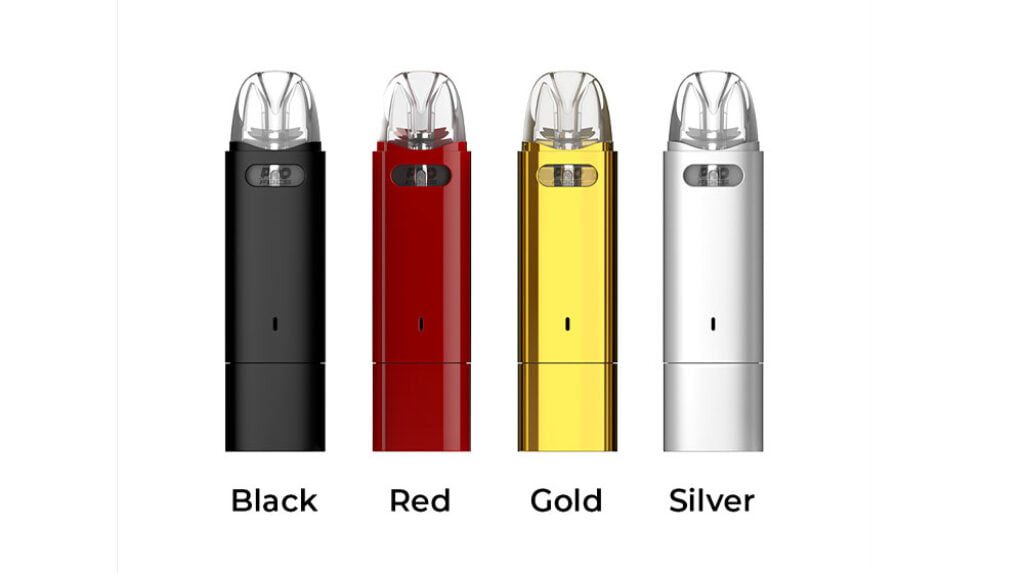 The Uwell CALIBURN AZ3 Grace is powered by a 750 mAh battery that supports 2A fast charging, and can deliver a maximum output of 17 W. It is compatible with the A3 series pod cartridges, which have a 2 ml e-liquid capacity and a convenient side refilling system. The device also supports auto draw activation, and has a clear view window that allows users to check the e-liquid level easily. Moreover, the device utilizes the Pro-FOCS flavor technology, which enhances the flavor and throat hit of the e-liquid.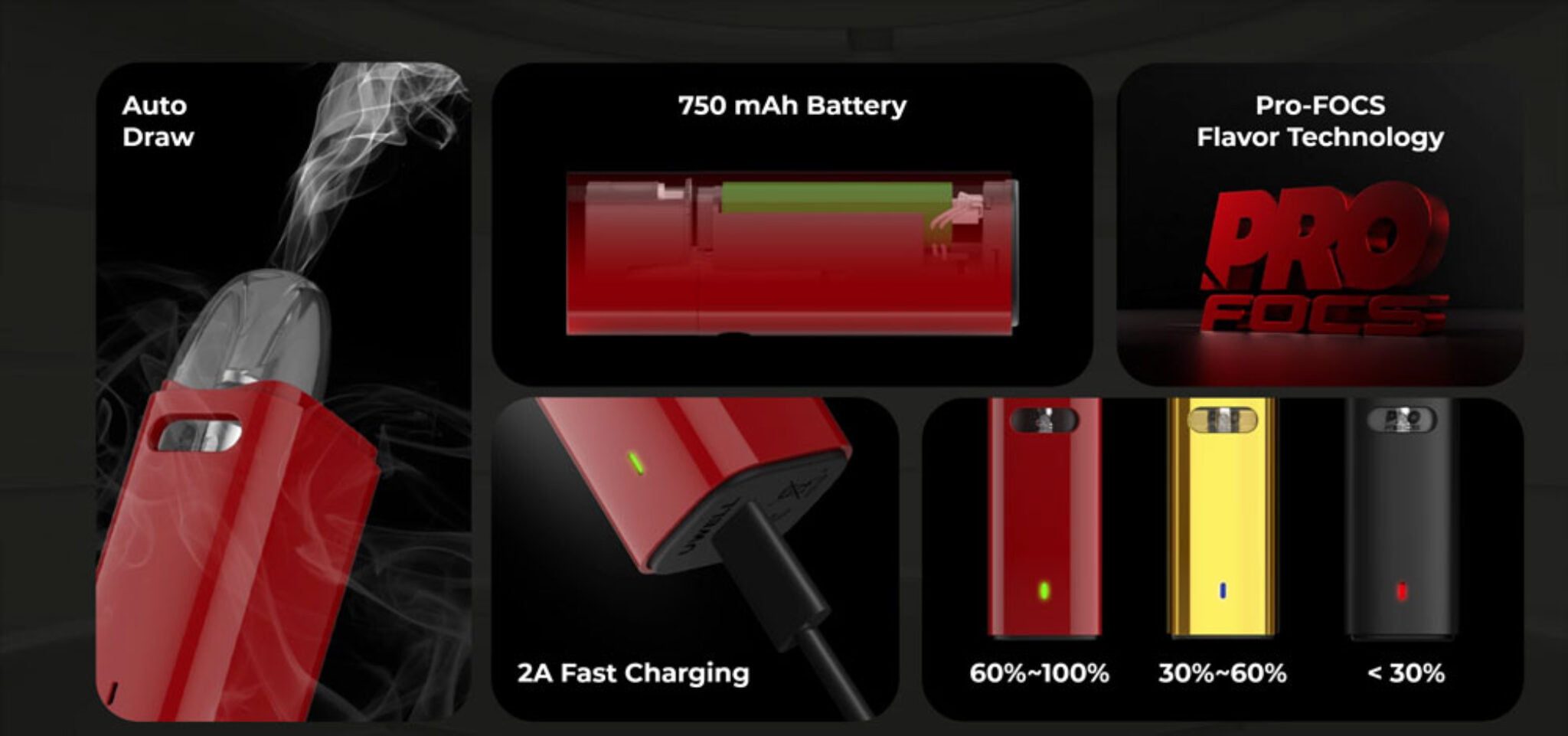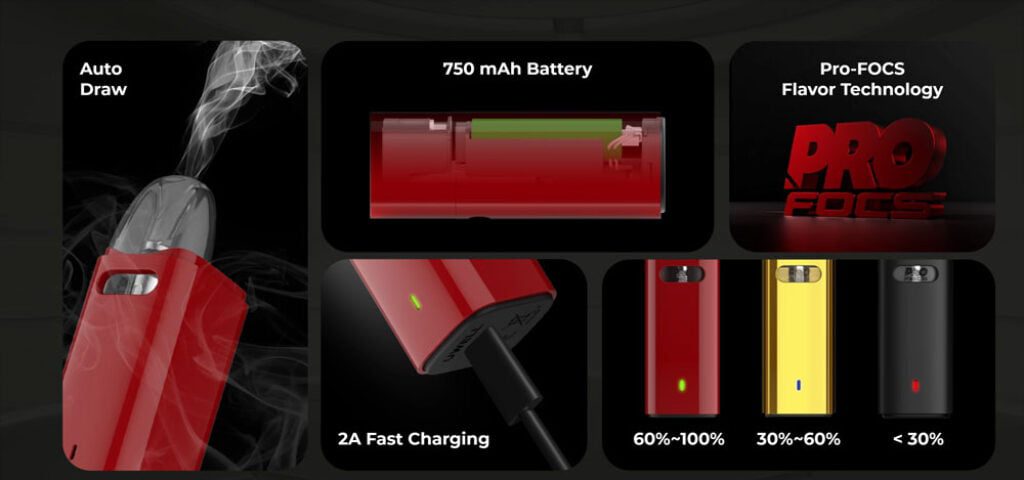 Uwell Caliburn AZ3 Grace Parameters
Materials: Device: PCTG | Cartridge: PC+ABS
Dimensions: 25.8 mm × 23.7 mm × 72.4 mm
Net Weight: Approx. 47 g
E-liquid Capacity: 2 ml
Battery Capacity: 750 mAh
Output Power: Maximum 17 W
Pod Specifications:
FeCrAl Meshed 0.8 Ω CALIBURN A3S Refillable Pod (pre-installed)
FeCrAl Meshed 1.2 Ω CALIBURN AZ3 (Grace) Refillable Pod (spare)
The CALIBURN AZ3 Grace is available in four colors: black, blue, red, and white. It comes with two pod options: a pre-installed 0.8 ohm FeCrAl meshed pod, and a spare 1.2 ohm FeCrAl meshed pod. The device also includes a type-C charging cable and a user manual.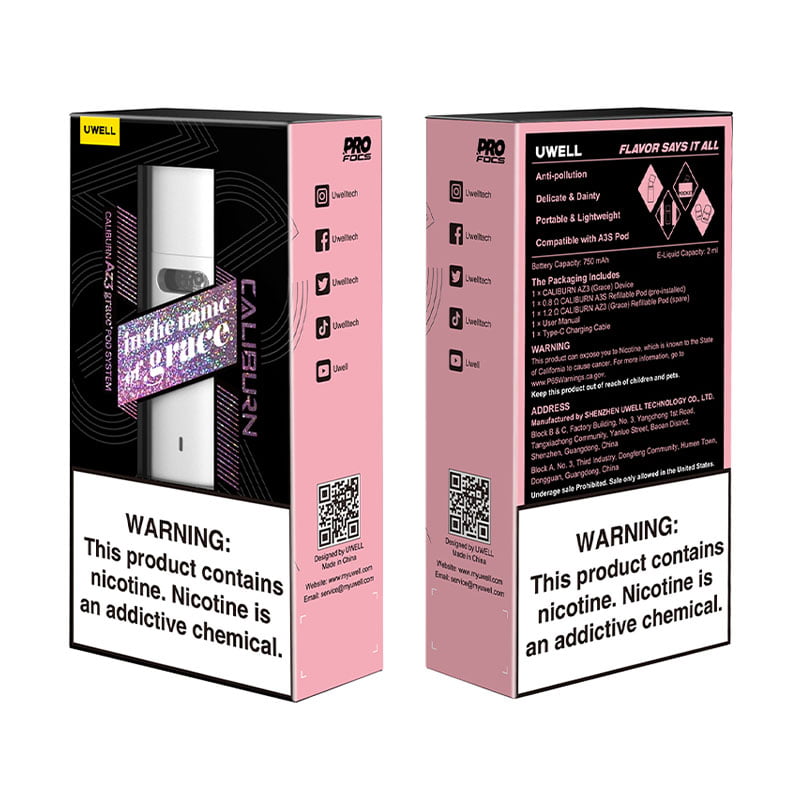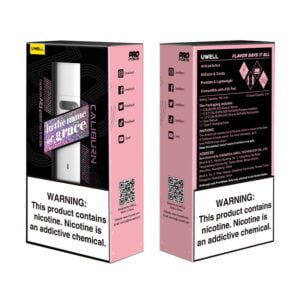 Uwell Caliburn AZ3 Grace Packing list
1 x Caliburn AZ3 (Grace) Device
1 x 0.8ohm Caliburn A3s Refillable Pod (Pre-installed)
1 x 1.2ohm CALIBURN AZ3 (Grace) Refillable Pod (Spare)
1 x Type-C Charging Cable
1 x User Manual