Product intro and specs
The Funky Republic Ti7000 is a disposable vape from the company behind the Elfbar brand, featuring a body in a mix of matte and glossy finishes, with a small textured area and an LCD on the side that shows the battery charge and the amount of liquid remaining.
The Funky Republic Ti7000 is a fairly large device, supporting 7000 puffs, but the oval shape makes it comfortable and easy to hold.
The Funky Republic Ti7000 has a 600mAh rechargeable battery, and charging is done via USB-C, which is very fast. We measured that it takes about 30 minutes from low battery warning to full charge.
Specifications
Size: 100mm × 38mm × 24 mm
Weight: 73g
600mAh rechargeable battery
Type-C charging
50mg/ml nicotine strength
Up to 7000 puffs
Prefilled with 12.8ml of e-juice
1.2Ω Mesh Coil
Medium-tight MTL draw
15 Flavors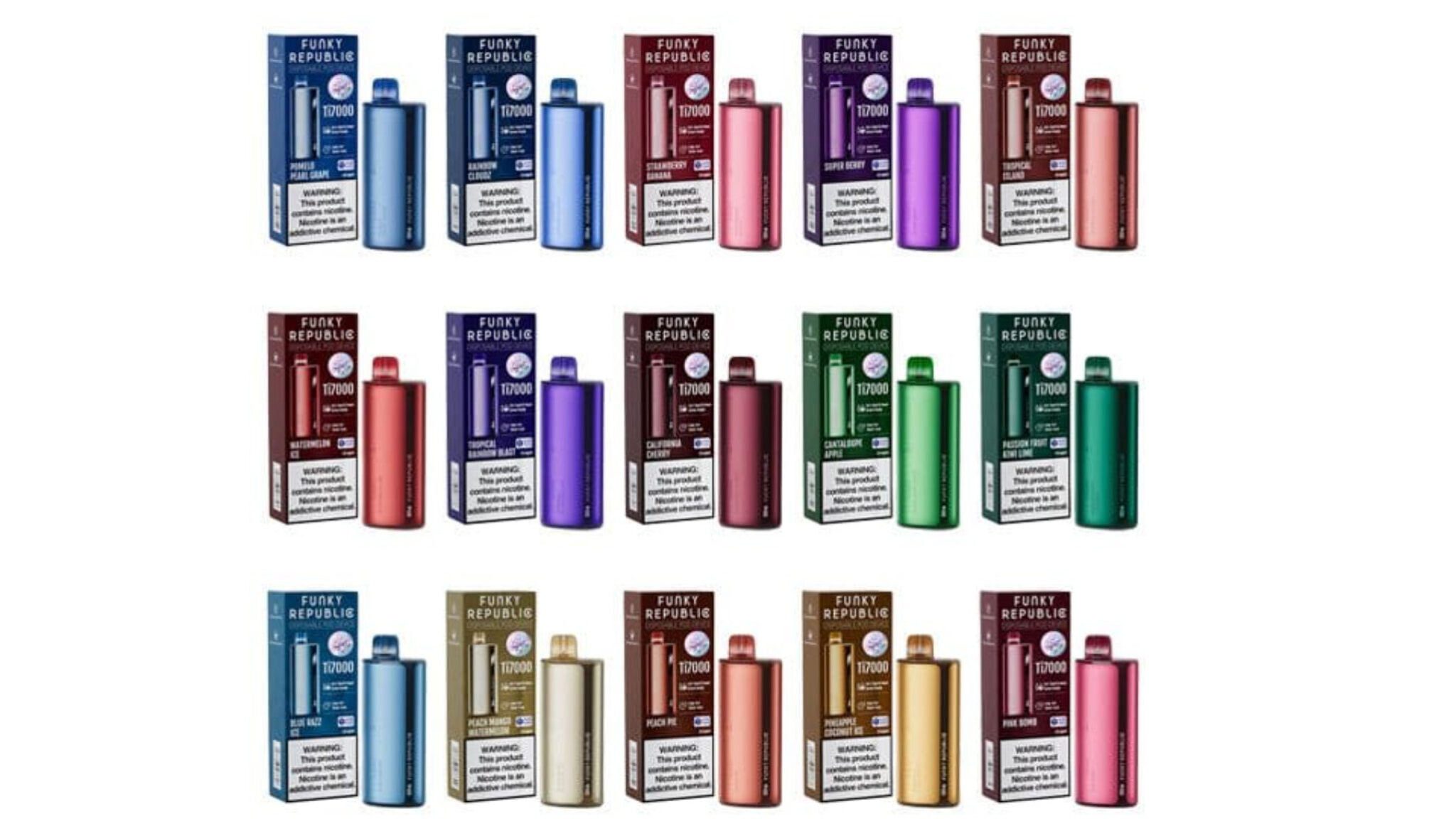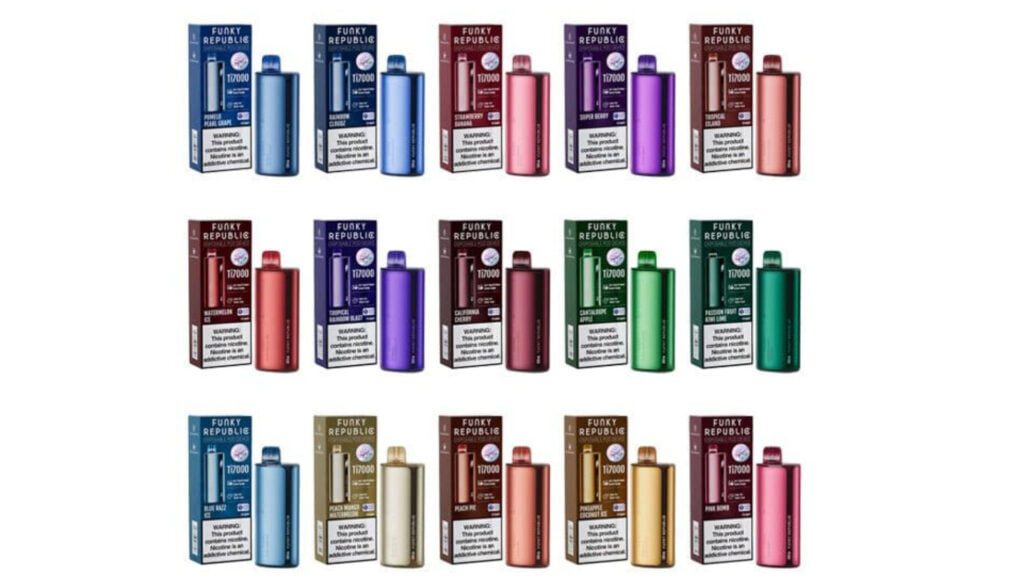 Funky Republic Ti7000 best flavors
Cantaloupe Apple
This is a blend of light cantaloupe and green apple. The green apple has a tangy green apple flavor, and you get that hint of cantaloupe at the end of it. It's a nice mix of sweet and sour.
Watermelon Ice
As the name implies, this is watermelon and minty ice. It's a sweet fresh watermelon flavor, and the ice is very light. The frost is so light I can barely taste it.
Pomelo Pearl Grape
Another interesting flavor that I haven't encountered before is in a disposable or any other liquid. I'm not 100% sure I know what a pomelo tastes like, but if this vape is anything to go by, I'd like to try one. The grape flavor could be a little heavy for some, but it still provides a pleasant fruit vape experience.
California Cherry
Easily the flavor I found most enjoyable, and interestingly not one I can recall seeing in the usual lineup of Elfbar flavors. It's got that sweet fruit taste I was expecting but with more of a complex flavor that includes a hint of ice. Very nice indeed, and something I would buy again.
Super Berry
My everyday vape juice is commonly mixed berries with menthol and a hint of aniseed. If you were to take away the aniseed and amped up the berries, I imagine it would taste like this flavor. Again, slightly sweet for my taste, but fruity and feels perfect for summer. It tastes almost juicy if that makes sense.
Verdict
Overall, the Funky Republic Ti7000 disposable e-cigarette is an excellent choice for those looking for a stylish and unique device with a variety of flavors to choose from. It's perfect for those who want a quick and easy vaping experience without having to worry about refilling or charging their device.