The VAPORESSO LUXE X PRO Pod Mod Kit is a sleek and advanced vaping device from the LUXE X Family. This 40W pod mod system has been engineered to cater to both Restrictive Direct Lung (RDL) and Mouth Lung (MTL) vaping experiences. With enhanced features, futuristic design, and robust compatibility, it aims to redefine user expectations.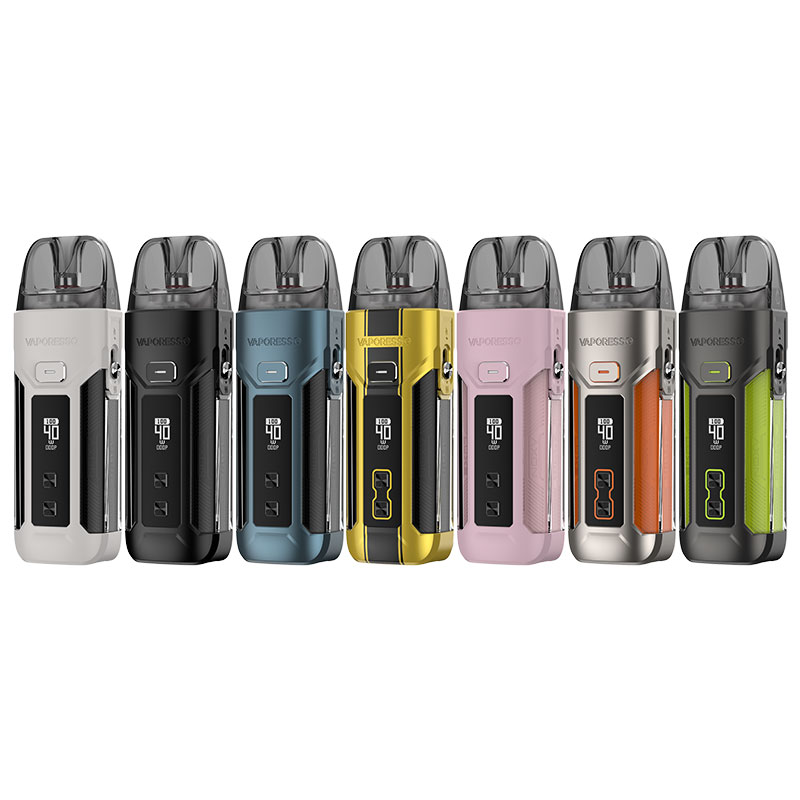 Last update was on: 27/11/2023 06:31
32.44% off for Vaporesso LUXE X Pro Pod Kit 1500mAh 40W, only $25.99

CODE: LUXEP
Product Appearance and Design
The LUXE X PRO has a solid and futuristic appearance, boasting an enhanced metal texture that adds to the aesthetics as well as the overall feel. Its compact dimensions (99.1 x 32 x 23.4mm) make it portable and comfortable to hold. The presence of a 0.42" OLED screen further enhances the visual appeal, making it easy to control various settings.
Main Functions and Selling Points
1. Dual Activation Mode: Includes Auto Draw, facilitating easy and intuitive vaping initiation.
2. Precise Adjustments: Offers meticulous control over wattage and airflow, allowing customization for both RDL and MTL experiences.
3. Pod and Coil Compatibility: Works seamlessly with Luxe X and LUXE XR Pods, using the advanced GTX coils.
4. Unique Morph-Mesh Structure: Along with fluffier COREX cotton, ensures even heating and increased liquid delivery, enhancing flavor accuracy.
5. Extended Coil Life Span: Technology that extends the coil life span by 50%, making it a cost-effective choice.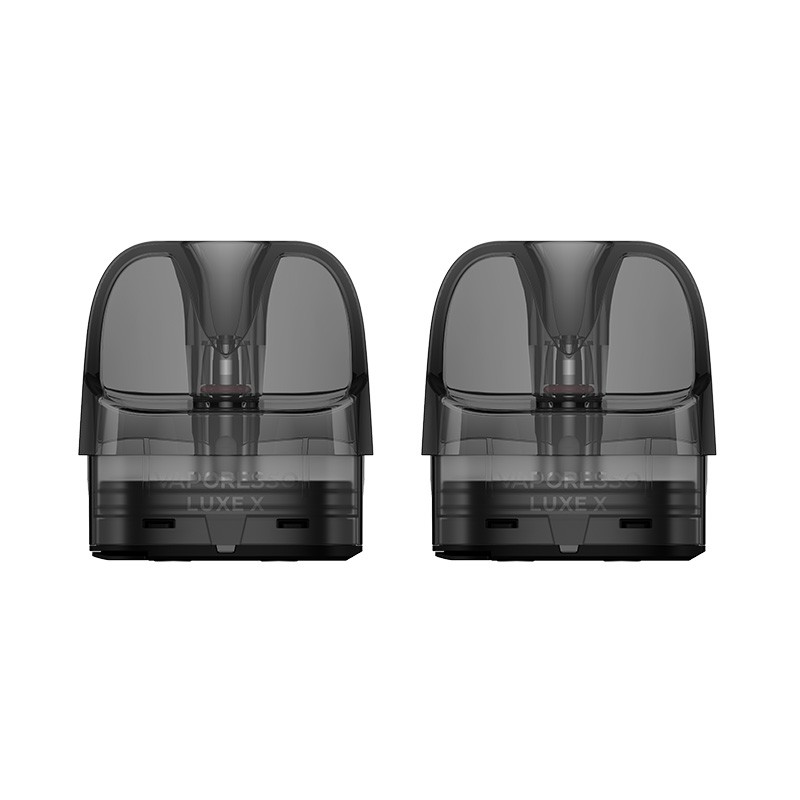 Product Experience
Using the VAPORESSO LUXE X PRO delivers a smooth and satisfying experience. The responsiveness of the auto draw function, tailored for RDL, ensures quick ignition and consistent inhales. The morph-mesh structure guarantees evenly heated vapor, providing an accurate and enjoyable flavor profile. The ability to precisely adjust power settings gives users full control, allowing them to fine-tune their experience.
Product Advantages and Disadvantages
Advantages:
-Versatile Vaping Options: Suitable for various vaping styles with precise control.
-Stylish and Sturdy Design: Attractive metallic appearance with a solid build.
– Advanced Heating Technology: Ensures consistency and prolongs coil life.
-Compatible with Multiple Pods/Coils: Enhancing the flexibility of usage.
-User-Friendly Interface: The OLED screen and dual activation modes add to the ease of use.
Disadvantages:
-Charging Speed: With a 1.5A charging current, some users might find the charging time a bit slow compared to some newer devices with faster charging capabilities.
-Limited Power Range: Although adequate for most, the 40W maximum output might not satisfy those looking for a more powerful device.
Conclusion
The VAPORESSO LUXE X PRO Pod Mod Kit is a sophisticated and stylish option that caters to a wide range of vapers. Its sleek design, coupled with cutting-edge features like Morph-Mesh technology, precise control, and broad compatibility, makes it an attractive choice. While it may have some minor drawbacks in terms of charging speed and power limitations, these are overshadowed by its many strengths. If you're in search of a versatile, attractive, and user-friendly device that doesn't compromise on quality or flavor, the LUXE X PRO could be an excellent choice.